Ham Open Gardens 2019 will be a unique opportunity for the public to go 'behind the garden wall' of a selection of the most beautiful private gardens in Ham, near to Richmond in south west London.
The event, which happens only once every two years, takes visitors on a fascinating journey through a variety of gardens which reflect the diversity of the area's rich history, from the 17th century through to the present day. Among the 20 gardens on display are traditional large gardens belonging to grand Georgian lodges, highly innovative contemporary schemes and charming cottage gardens, as well as the Sanctuary Garden, which was exhibited at the Hampton Court Flower Show.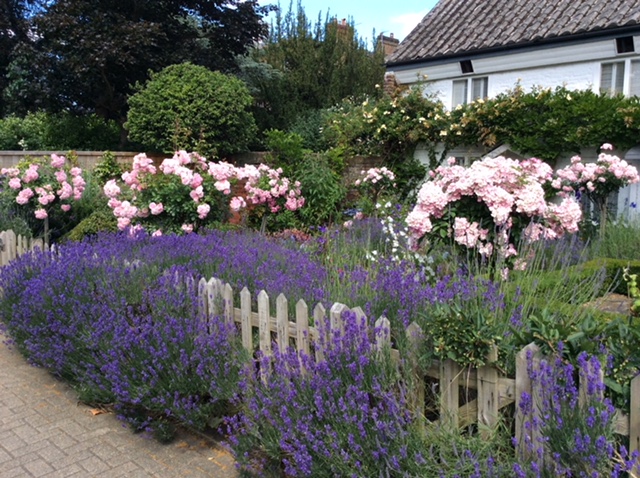 An exceptionally beautiful corner of greater London, Ham and Petersham won 'Best Village in London' in London in Bloom 2017 and a gold medal in London in Bloom 2018, as well as a silver gilt medal in the RHS Britain in Bloom competition in 2018.
This year's Open Gardens event will include lots for all the family to enjoy. Guests will be treated to the sounds of the excellent Salamander Saxophone Quartet, who will be situated on Ham Common and will play a range of classical pieces and requests. In addition there will be a barbecue on nearby South Avenue run by the local Scout group, and delicious homemade teas served from 2-4.30pm at St Thomas Aquinas Church near the pond on Ham Common.
The event is a 'must' not only for keen horticulturalists, but for anyone who simply enjoys beautiful gardens. All of the gardens are within short walking distance of Ham Common, which is easily accessible by public transport (the No 65 bus runs from both Richmond and Kingston to Ham Common every six minutes.) Tickets are £10 each or two for £15 (free for under 16s) and can be bought in advance from www.hamandpetersham.com or on the day from a stall on Ham Common.
Ham Open Gardens is made possible by the support of young people from Grey Court School and Marymount School, as well as local volunteers and our sponsors. Proceeds from the event will go to Home-Start (a national charity supporting local young families) and the Ham and Petersham Association.